Hi there.
While it may not a very enchanting way to lead off a new Field Notes dispatch, I'm delighted to report that I finished the business bookkeeping and tax prep. Yay! I have an absurdly satisfied feeling and joy about it all. Sounds odd coming from me, doesn't it? I surprised even myself with this one. What started out as a begrudging slog surprisingly morphed into something pretty enjoyable once I found my groove with it. I'm just sorry it took several cranky sessions before I shifted my attitude about it all. It was extremely satisfying to do the task myself instead of handing it off to a bookkeeper as I have the past three years. But it was more than just that.
Handling every receipt for every purchase has put me back in touch with the day-to-day flow of my business in ways I haven't had since farming out that work to someone else. It was incredibly illuminating. So many good insights to see it all up close in detail – income and expenditures – and then to see the rhythms and cycles of it all through the months, seasons, and the year.
No one is more surprised than myself at my deep pleasure in this process and I'm laughing at myself and all my resistance to doing the task beforehand and when I was first getting started with it. There was also something very zen about the steady rhythm of data entry and the pleasure of becoming more and more familiar with how my accounting program works. It quickly stopped feeling so intimidating or frustrating, especially once I stopped making snarky comments about the "dreaded bookkeeping" and how it just wasn't my thing. (*head slap*) Instead, it now feels like another valuable tool and practice – one that gifts me greater awareness and appreciation of important resources for my business (and those that aren't really important after all).
How many times do we do that? Avoid or complain about something that we could easily do ourselves because we're intimidated to try or convinced it will take too much time? Yep, there's often a learning curve. But when we weigh the cost of either not doing it at all or having someone else do it for us against the benefits and gain of committing and doing it ourselves, sometimes taking it on starts making more sense if we're able. And yep, the old wisdom applies here: dreading a task, fretting about it, and resisting/procrastinating makes it tons harder to do and makes it take much longer than necessary. And we suck the joy we can find in just about any activity done wholeheartedly with all of that Eeyore-ness.
There's a big lesson in all of this for me – several actually.
Yours in wild wonder and slow magic (and satisfied DIY-ing),
---
On deck …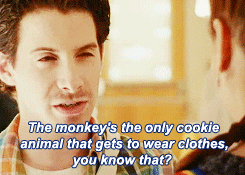 Checked off the to-do list with glee: Bookkeeping and tax prep! Yay! And vowing to set aside time regularly to keep up with the bookkeeping entry into my accounting program. We'll see how that goes 😉
I had an absolute blast creating the Enchanted Compass lesson for the Pull. Pen. Paint. class I'm co-teaching this season. And yes, registration to PPP is still open. You absolutely can still join us! All the lessons thus far and those to come stay available to the students for the whole year. Kiala Goodhand, the coordinator extraordinaire and host of this wonderful class is simply amazing. It's been a sheer delight working with her and participating in all the goodness being shared by the other instructors and class participants.Kiala shared this in her recent newsletter:
"Last week, Victoria Smith of TheMojoLab.com took us through an amazing journey called the Enchanted Compass. It was all about using the directions, elements, oracle and tarot cards as a way to focus in on projects we want to complete (creative or otherwise). The Facebook group lit up with amazing art, ideas, and plans for how to move projects to the next level."It's SO cool seeing how everyone took the Enchanted Compass idea and made it their own. You're oh-so-welcome to come play with us in PPP and explore your Enchanted Compass for wayfinding with your creative projects. too.
This week we're we're diving into the Happy Garage project. Two of our beloved friends, Mary and Janet, are flying in on Thursday to lend a hand in sorting through all the boxes and stuff piled up since our move here two years ago. We'll be purging what we don't need or want, reorganizing what we truly want to keep, and setting up a studio/workshop are for them in the garage to work in this summer while they stay here. A big job of cleaning up the garage that I've been dreading (yeah, that again) now feels like a fun adventure. It all takes me back to my single Arizona days when these same friends and I used to help each other with big house projects. Good food, laughter, and camaraderie always made the work go faster. And it infused our homes with the love and energy of our friends who lent us a hand. Love that.
We're still waiting to hear whether we're getting the couple's housing we requested at Mt Rainier this summer. Le sigh. If it's a yes, I'll be spending the summer up at the Mountain with superhubby while he does his seasonal ranger gig there. Fingers crossed!
After the Happy Garage project is done, I'm diving into my Softly Wild classto see what I'd like to update, change, or expand with the idea of offering a new session late spring/early summer. Yay! This is the first course I offered online and it remains near and dear to my heart. I've had a hard time fitting it into the schedule the past two years, but it feels like the perfect time to give it a refresh and offer it again before I dive into crafting a new class I've been scheming about. Not sure yet what it will take to give Softly Wild the updating I'm envisioning, but I'll keep you in the loop once I dive in and review everything with fresh eyes.
---
It's never too late to join Seasons of Wonder!
We're just stepping into April and would love to share the adventure with you.
The spring session of Seasons on Wonder is underway and you can step in right now to explore April's enchantments with us and continue on through May. I crafted Seasons of Wonder to allow more flexibility in how and when members can join. That means that there is open enrollment for each season until the new season's registration opens. You'll get full access to all of March, April, and May's materials if you sign up this month.
Spring's rising energy is tickling us awake, inviting us back into the light with new inspiration and wonder. Spring wakes us up and invites us to explore new paths, ideas, projects, and possibilities. Together we're seeking out the extraordinary in the ordinary, grounding ourselves in the magic of the moment, and nourishing our creative spirits.
I'd love for you to join us.
Some of the topics and themes we're exploring this spring:
*Stepping into spring's energies & gifts at the Equinox
*Shining up our practices & routines
*Clearing the decks for creative magic
*Playful curiosity & Creative Inspiration
*Spring Wonder Dates
*Enchanted Explorations (think aerial recon in a dirigible 😉
*Beltane & May Day
*Blooming Wild & Wise
…and more.
You'll find all the details and can register right OVER HERE.
---
A Tiny Cabinet of Wondrous Things
This is my latest collection of curiosities and creative bits of magic found lurking in plain sight
~ in the physical world and in the wilds of the interwebs.
"All the secrets in the world worth knowing are hidden in plain sight." 
~ Robin Sloan, Mr. Penumbra's 24-Hour Bookstore
Welcome to my tiny curated Cabinet of Wondrous Things.
1. The fuzzy magic of someone reading a book to you…
I'm a voracious reader, which likely comes as no surprise to you if you've been in my orbit for even a nanosecond. I constantly have several books on the go at once. Many are non-fiction on topics I follow closely in my life and work, but I always have to have one really good story in the mix, too. Given my love of books and good writing, there just aren't enough hours in the day to read as much as I'd like.
That conundrum of "so many books, so little time" (and several long road trips) led me to the utter delight in well-narrated audio books, which with the right narrator takes a story (or non-fiction book) to a whole new level of artistic expression.
No worries, I haven't forsaken the joys of holding real books in my hands and curling up with them for a good read. Perish the thought. But I have found how enjoyable it is to have an audiobook to supplement my own book reading. It's a different experience altogether and I love how I can have someone read to me while I'm making my rounds, when I'm on the road, or anytime my hands are busy but my mind is ready for adventuring.
"I've never listened to an audiobook before, and I have to say it's a totally different experience.
When you read a book, the story definitely takes place in your head.
When you listen, it seems to happen in a little cloud all around it,
like a fuzzy knit cap pulled down over your eyes."
~ Clay Jannon via Robin Sloan, Mr. Penumbra's 24-Hour Bookstore.
Oh, and BTW, it's official: Robin Sloan is working on a sequel to Mr. Penumbra's 24-Hour Bookstore! He's been hinting here and there, but finally made the formal announcement in his "Year of the Meteor" newsletter this week. Happy Sigh.
2. Puzzles = Analog Delight (and loads of off-key singing along to our favorite songs). We've been loving making puzzles on the rainy days we've been having lately with a fire crackling in the background and music to sing to as we put together delightful scenes. Have you seen those Thomas Kinkade & Disneypartner puzzles? Picture Thomas Kinkade's soft enchanted and glowing landscapes with Disney characters and settings. Totally fun. Oh, and I should probably mention, Grant has a lovely singing voice. Me…erm, not so much, but it hasn't deterred me for an instant (bless the man for not wincing…at least not toovisibly).
3. The Library of Lost and Found by Phaedra Patrick.
I expected this to be a quirky and bookish romp – and it was, but it was much more than that. It was moving, exasperating (the heroine takes a while to find her gumption), laugh out loud funny, and endearing all at the same time. It's a great tale with memorable characters and well told. It speaks to how people pleasing run amok and a domineering influence can send a woman's creative heart veering off course. There's lots there about old family hurts, forgiveness, and putting the past to rest – and the power in choosing what is true for us, as well as the power of friendship and love when the world we thought we knew turns upside down. Two thumbs up. Had I known what all it was about going in, I might not have picked it (it wouldn't have sounded like my cup of tea). But I'm so glad I did. I listened to it on audio and loved the narration.
4. The Libby smart phone/tablet app for free audio and e-books from your local library. This is such a clever and easy way to borrow audio or e-books from the library. To get started, set up your account on Libby and link it to your library card. Then you can read books on your mobile device, download them to your Kindle, or listen to audio books right through the Libby app for no charge. They even handle graphic novels! Like their hard-copy book counterparts, there can be a long wait list for many new releases, but there are loads of classics and old favorites available without a wait. I'm happily listening to The Tao of Pooh by Benjamin Hoff right now and am besotted once again by the wise simplicity of Pooh.
5. Just going to drop this here for your spring-time delight: Drops of Peach Blossoms video by Liziqi. I've been following Liziqi's YouTube channel closely ever since Wonder Sister Betsy shared several links to her videos with us in the Wonder Club last year. When the world feels too complicated or the pace too rushed, tuning in to a short episode or two of Liziqi's magic always puts me to rights (and inspires me to no end). She's amazing. Oh, and I'll drop one more video link here for you to check out (all about making a traditional Chinese writing brush, ink stick, ink slab, and paper…the ancient Scholar's Four Jewels of China).
6. For Endless Happy Rabbit-holing: Messy Nessy Chic's Cabinet of Curiosities. Wonder Sister Dahlia shared a link to this marvelous blog full of odd and offbeat wonders. It's fabulous! All kinds of intriguing inspiration to explore. The author, Nessy, is a woman after my own curiosity- and curation-loving heart. Deep bow, Sister.
7. Just arrived on my doorstep: Keep Going: 10 Ways to Stay Creative in Good Times and Bad by Austin Kleon. This is the third in his Steal Like an Artist series and I can't wait to dive in. His other books remain some of my favorites on doing creative work. I'll report back about this new one soon.
Time to wrap this up. I hear my new book calling my name!
Vic out.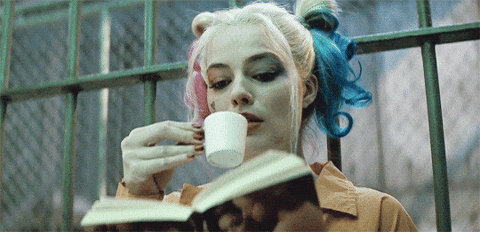 ---
"Rabbit's clever," said Pooh thoughtfully.
"Yes," said Piglet, "Rabbit's clever."
"And he has Brain."
"Yes," said Piglet, "Rabbit has Brain."
There was a long silence.
"I suppose," said Pooh,
"that that's why he never understands anything."
~ Benjamin Hoff, The Tao of Pooh
---
Not subscribed but would love future Field Notes dispatches delivered straight to your inbox all magical like? Easy to do. Pop over here.
---