Hi there.
The last two weeks since my last FN dispatch have been a bit wildish. New class sessions launching, continued bookkeeping adventures, Mercury Retrograde teaming up with the pixel pixies to make mischief in my digital world, and lots of house and life stuff going on as we creep through the final hurrahs of winter's blustering. Whew.
What has saved my sanity and sense of humor through it all is giving my curiosity and imagination a lot of free roaming time in the mornings before work and in the evenings. While late winter lingers here temperature-wise, my creative spirit is now fully awake and diving head first into the front edge of spring's energies of new growth, new directions, and new ideas. Thank goodness. There's no better antidote I know for mitigating extended periods of left-brain analytic activity (bookkeeping, I'm looking at you) than some delightful dives down rabbit holes we're curious about.
Curiosity is a funny thing though. It can get sleepy and go dormant if we don't feed it and encourage it. I find it's something I have to be more intentional about these days. With all the information, entertainment, opinions, and spectacles coming at us constantly each day, it's easy for us to lose our curiosity. We can fall into passive consumption of what flows to us from the news and our social media feeds and not diving any deeper. Curiosity requires us to do something more. It requires us to stop, wonder, and peek under the rocks to see what lies beneath. To dive down curious rabbit holes to see where they lead and what they connect to in our hearts and imaginations. Where and what they lead us to explore next. I've talked about all of this before in an earlier FN dispatch and we chat about it in some of the classes I teach, but here in the late winter it's worth revisiting. It's certainly been front of mind for me again lately.
Like a dog shaking off water after a bath, I find I have to shake off that creeping passivity from time to time (and the ennui it generates) and bypass the numbing information and imagery firehose of mainstream media to seek out my own wonders and connections with things that interest and inspire me. That's where the curation piece comes in. I gather it all in my field notebooks like the gold it is because it feeds my creative spirit, my life, and my work. It keeps me learning, thinking, imagining, and creating new connections and directions. It helps me grow.
Curiosity is another aspect of slow magic. Curiosity requires us to slow down, lean in, look closer, and follow what intrigues and lights us up. To dive down the rabbit holes that intrigue us. To let a little bit of curiosity bloom into full on enchantment. That's a great reason to search out new inspiration off the beaten track, check out new blogs, books, movies, music, and places. You'll know you've struck gold if they lead you someplace that feeds your curiosity (and your soul) rather than lulling it into slumber. Sometimes that can also mean revisiting some things you have on hand or already know about, but with new eyes.
I dive down a few fun rabbit holes in this dispatch that I hope you'll enjoy exploring along with me. You never know where they may lead.
Yours in wild wonder and slow magic (and happy rabbit-holing),
---
On deck …
Yep, it's still cold here. How about where you are? We've had several more days of snow mixed with some sleet, and about an hour of both on Friday. These days I'm doing an impressive impersonation of the Michelin Man with my many layers of fuzzy warm clothes.
Ah, Mercury Retrograde. Despite my love of certain of your aspects, you do play dirty in the tech arena. Case in point: my website suddenly killed all member groups, effectively blocking student access to their class materials. First time I've ever had an issue like that. A couple of small tweaks I made to the website that shouldn't have had any effect on the member groups whatsoever apparently set all of this in motion. Some kind of programming code bug in the platform I use for my website. There was no way to reset everything except manually. Just one member at a time. Oy. So, all plans for the first part of last week were flung to the side as I dove in to fix it all. It took two days, but I got everyone's access to their membership groups restored. Yay! (Yes, there were swear words and wailing. But I'm fine now. Really.)
And yes my bookkeeping adventures continue as I squeeze time in to work on it all in between other tasks. I think I may have mentioned I kinda sorta don't like bookkeeping. I, ahem, may have understated that. It's more of an infinite chasm of burning hot loathing, which I'll be paying karma on for many lives to come I'm sure. I haven't resorted to rending my clothes and pulling my hair…yet. But I do admit to some rather colorful language with their supposedly "seamless" data migration feature. Um. No, not remotely seamless. Let's say it together: "data corruption sucks." Again with the Mercury Retrograde delights. Normally, I love to focus on MR's gifts rather than its obnoxious challenges. But to paraphrase Loralai Gilmore, "Oy with the retrograde already!" Her poodle quote is such a beautifully multi-functional declaration of "more-than-enoughness," isn't it? 😉 My friend Rebecca and I trot it out often on laundry days.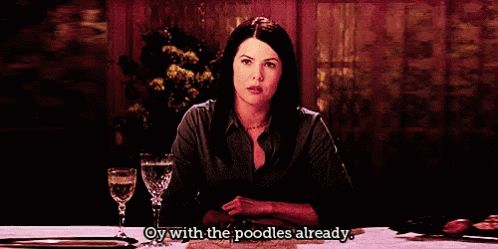 I've finalized my upcoming lesson on March 21st for the delightful Pull. Pen. Paint. class I'm co-teaching and am completely jazzed about it. I've named my session "The Enchanted Compass: Elemental Wayfinding with Creative Projects." I just love naming creations, don't you? I'm having a blast pulling some threads together from earlier teachings I've shared in my courses and taking it all to another level with this lesson. I have new materials I'm creating over the next two weeks to share with the class, too, which means some fun hours at my art table are coming. After all the techy wrangling lately, I'll be beyond delighted to switch gears to something more creative and magical. And yes, registration to PPP is still open. You absolutely can still join us.
I'm loving diving into the Spring Session of Seasons of Wonder! While it's still being uncomfortably winterish here, spring's enchantments are catching hold of my heart and inspiring me to no end. We started the spring session on March 1st and are just getting underway. Registration remains open, so you can still join us. Ready to shake off the late winter muzziness and step into some spring adventuring? Yeah, me too.
---
A Tiny Cabinet of Wondrous Things
My latest collection of curiosities and creative bits of magic I've found lurking in plain sight ~ in the "real" world and in the wilds of the interwebs.
Welcome to my tiny curated Cabinet of Wondrous Things.
1. The Good Omens t.v. series is coming in May! I love the book by Neil Gaiman and Terry Pratchett and have gifted it and recommended it for years (I admit to all but shoving the book in my nephew's hand last summer and demanding he read it ;). I've been intrigued to see the t.v. adaptation ever since I heard they were going to film it. But once I saw the trailer for it this week, I've moved from intrigued to chomping at the bit for it to be released. Woswa. David Tennant alone is worth getting excited about, but paired with Michael Sheen? Genius. From the trailer alone, it's clear this duo is as brilliant together as the author pairing who wrote the original book. And that's saying something.
And now I can't get the tune "Under Pressure" playing in the Good Omenspreview out of my head. Good thing I love it. Did you know that Freddie Mercury co-wrote that song with Bowie? I love this mix video of them singing it. Yep, Mercury and Bowie, another genius pairing. They are sorely missed.
2. Current deck crushes: The Literary Witches Oracle and The Antique Anatomy Tarot Kit. These two decks just seem to go together and both have me delighted with the few peeks I've gotten of the artwork and their themes. They were recently released for pre-order and have captured my attention (and a solid spot on my wishlist). The first deck is the creation of author (Taisia Kiaiskaia) and illustrator (Katy Horan) who crafted a book by the same name: Literary Witches: A Celebration of Magical Women Writers. Wonder Sister Jacqueline says it's a delightful read. And the other deck? They had me at "natural history meets spirituality…" Juxtaposing such seemingly opposite realms is pure nectar to me. Well that and the delight of old-school natural history pen-and-ink illustrations with modern art design and a creative new use.
3. Superhubby and I are completely captivated by Star Trek Discovery. We liked it last season, but this season we love it. It feels like the actors are finding their feet in their roles and the storytelling amped way up and became much much richer.
4. The Zymoglyphic Museum. Huge thanks to Wonder Sister Elizabeth for pointing me to it! I'll just quote her here:
"Reading the change of "links" into your own personal cabinet of curiosities compelled me to drop a note: Have you seen the Zymoglyphic Museum in Portland yet? It's the work of primarily one guy, who has built this whole little museum in his garage, made of assemblage pieces and natural curiosities with a story to go with each one. It's like this tiny little museum for a completely imaginary world. There are several days a month where it's open to the public, and it's well worth a wonder date if you can stand the I-5 traffic."
I spent some happy rabbit-holing on their website and yes, I definitely plan to go see the museum in person before long.
I adore the fictitious artifacts and curiosities Jim Stewart created and curates in his little museum of the imaginal land he crafted. Its quirky charm instantly reminded me of Nick Bantock's Griffin and Sabine books and the delightfully fictitious stamps and letters he created for it. Be sure to check out the Zymoglypic Museum's own postal stamps and their stamp collection on their website if you're into such things. After thinking of Bantock's creation (and how much he'd love this little museum), I laughed when I saw several of his G & S Sicmon Island stamps were included in the museum's collection. Simply fabulous.
There are even a couple of stamps in the museum's collection from Ankh-Morpork and Sto-Lat, which "are on another planet altogether, a parallel universe known as "Discworld"." Ah, yes, Terry Pratchett's Discworld. I wandered over to have a look at more stamps at the Discworld's Emporium and holy moly, these are freaking cool. Many artists have contributed to the designs and they're all simply wonderful. Take a wander over here to check them out (just freeze your bank card in ice before you go).
First with Good Omens and now with the Zymoglyphic Museum, Terry Pratchett just keeps popping up (just goes to show that all rabbit holes into Wonder are, in fact, interconnected.) Oh, and did I mention that Pratchett was my father's favorite author (alongside Tolkien, of course)? And that makes three (connections), which tosses it firmly into the magical-and-not-coincidental category.
6. Speaking of cool stamps (and magical mail)…
Left: Fiddler's Green Peculiar Parish Magazine (Art & Magic for Tea-Drinking Anarchists, Convivial Conjurors, & Closeted Optimists). I've been prowling around the edges of Fiddler's Green mag for over a year until curiosity got the best of me and I ordered myself an issue. It's odd, delightful, and full of great pen-and-ink illustrations, essays, and other treats. The design, illustrations, and print quality alone were worth the cost of getting my hands on an issue. There's nothing else out there like it. It is definitely "peculiar" in all the best meanings of that word. The mag is mostly focused on paganism, magic, and wonder. So, if that's your thing – I think you'll get a kick out of it, too.
Top: take a gander at the cool stamps on the white mailer it arrived in (more about that in Wondrous Item #7 below).
Right middle: See that bright yellow postcard? LOOK AT THOSE VINTAGE STAMPS! (sorry to shout, but really…LOOK AT THEM!). This beautiful handmade art card was sent to me by Wonder Sister Jacqueline (thank you!). The entire card is a work of her delightful creativity, including the selection of vintage stamps she included. I didn't realize the USPS would accept vintage stamps like these to mail things these days. Apparently so and now I'm completely inspired to go find some for my own magical mailings.
7. And more stamp love: Have you seen the US Postal Service's sheets of Art of Magic stamps? I was the happy recipient of one of these cute stamps on the Fiddler's Green mailing envelope. So so fun.
Oh, and they have Dragon stamps, too:
8. The Museum of Lost Wonder by Jeff Hoke. Oh, this book. Stephanie brought this one to our attention in the Wonder Club last year. I immediately bought a copy, flipped through it with a big grin when it arrived, and then plonked it on a shelf for future reading. Perusing the Zymoglyphic Museum website made me remember it. So, I snatched my copy off the shelves and dove in, shoving all other books I'm reading aside. The world Hoke creates in his book (delightfully and oddly illustrated in his own inimitable style) is nothing short of breathtaking. Yes, it gets the "genius" vote from me.
Oh, and one more thing. I discovered on the Fiddler's Green website that Jeff Hoke is a fav illustrator for their magazine issues and delightfully odd topical leaflets they publish.So, there you go: the Zymoglyphic Museum led me back to Museum of Lost Wonder (sitting on my shelf), which is connected to Fiddler's Green (sitting on my desk). Three more connecting tunnels in the rabbit warrens. This rabbit-holing is a curious and wondrous magic in and of itself. Just sayin'.
Psst…check out the tour of the online Museum of Lost Wonder, too. Brilliant.
9. Pia Jane Bijkerk's dreamy piano compositions free on SoundCloud. They make for an enchanting soundtrack to a day in the studio. You can get the whole album via download from CD Baby for just $5, too. Huzzah for indie artists and makers! They keep the modern world a much more interesting and inspiring place.
10. The Watchmaker on Filigree Street by Natasha Pulley. I listened to the audio version last week and was instantly engrossed. I've seldom sped-listened to an audio book quite like this one (well, not since A Discovery of Witches). I was happily running any errands or doing another sink full of dishes if that meant I could listen to another chapter or two. The story is elegantly woven, the characters quirky and interesting, and there's a delightful steam punk-ish thing going on with the Japanese watchmaker, Mori. I fell in love with him and his pet creation, a steam-powered octopus that likes to steal socks. The backdrop of the story weaves the overlap of Victorian-era London and the fall-out from Japan's Civil War. Truly inspired and fascinating. I haven't read anything quite like this book before. I'm so impressed with it, I can't wait to read her next novel, The Bedlam Stacks. Hopefully she's hard at work on a third.
11. The Sound of Music. It's been several years since I've rewatched this old fav. One cold evening last week I curled up to revisit it and had a wonderful time singing along with Maria. There is something utterly charming about this movie that stands the test of time. It was also interesting to see Christopher Plummer as the young and dashing Captain Von Trapp after seeing him on screen over the holidays as the aged and curmudgeonly Scrooge in The Man Who Invented Christmas (which I've sung the praises of in other FN dispatches). Another fabulous rewatch this week was Mr. Holmes. I mean c'mon, what's not to love here? It's Sir Ian McKellen as Sherlock Holmes. His playing of the elderly Sherlock is masterful. Happy sigh.
That's a wrap.
Vic out.
---
Want to hang-out and adventure into some inspiring creative magic together?
Well then, I have two fabulous ways you can do just that:
The Spring Session of Seasons of Wonder
AND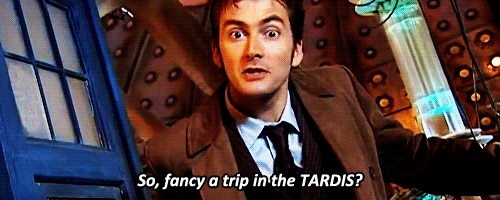 ---
"Not only do we all have magic, 
it's all around us as well. 
We just don't pay attention to it. 
Every time we make something out of nothing, 
that's an act of magic. 
It doesn't matter if it's a painting or a garden, 
or an abuelo telling his grandchildren some tall tale. 
Every time we fix something that's broken, 
whether it's a car engine or a broken heart, 
that's an act of magic."
~Charles de Lint, The Mystery of Grace
---
Would you love to have future Field Notes dispatches delivered straight to your inbox all magical like? Easy to do. Pop over here.
---