Hello there!
Are you starting to feel the front edges of winter starting to sneak in where you are? We certainly are here. It's colder here this week with temps below freezing at night and the long-range forecast calls for more of the same for the next few weeks. Brrrr. Let's just say mornings by the fire aren't just a cozy occasional treat now; they've become a much-needed and beloved part of our morning routine here at the Burrow.
I'm feeling refreshed and inspired this week after last weekend's cozy house-mousing: puttering around doing laundry and some house cleaning, a delightful brainstorming session with a creative friend, reading, movies, cooking, and yes, a nap. I didn't leave the house all weekend. It was heaven. I've also been tucking in as much morning time as I can in front of the fire with my sketchbook, field notebook, and coffee and soaking in the coziness of home.
All of it has done me enormous good. This week finds me in a writing mood again! Words and ideas are flowing smoothly after several weeks of, well, not. Sometimes it's like that, especially after finishing up a big project (in this case, Wondermaking). When it happens (not if, but when), we may need reminders that a natural period of dormancy, space, and quiet to refill the well before the next cycle of creativity begins again is natural and necessary. Just relaxing into where my energy actually does want to go, immersion in things I love, rest, and some new inspiration always seems to move me back into the flow again. And it has.
After some weeks of feeling scattered (all that swirling autumn energy combined with Mercury Retrograde) and a need to be more reflective and quiet after wrapping up that big project, I've emerged into a place much more grounded and sure. Ideas and musings that have been swirling around all fall have solidified, resulting in some enchanting directions for my work, business, and personal projects moving forward. The earth energy already inching in with winter's approach has been a gift beyond measure.
It's cold and crisp outside and my heart and spirit are definitely already dropping into that late fall/early winter energy of inward focus, crafting things with heart and hands, and all things home. This in-between of autumness and winterishness prepares us for the deep dreaming of winter that is almost upon us. It feels like coming home. Deliciously so.
It truly is a homecoming for us to drop back into ourselves fully and reground into who we are, what we love, and what is solid, nourishing, and true. My Hobbit heart is reveling in it all and keeps whispering in my ear to find some velvet trousers, suspenders, and brocade waistcoats to spruce up my winter wardrobe.
So, yes, the leading edges of winter's earthy energies are certainly making themselves felt in my heart, mind, and spirit here in late autumn. How about yours?
It's been awhile since I've had a chance to write out a nice juicy Field Notes dispatch to you all. I'm so happy to remedy that now! So, you'll find lots to peruse in this issue, including some big news about a new private society/program/thing that I'm releasing very soon (yep, the Firefly Guild is coming!).
For those of you in the U.S., I'm wishing you and your loved ones a blessed Thanksgiving holiday ~ and safe travels if you'll be adventuring away from home! There are some big early-winter storms running amok out there.
Yours in wild wonder and slow magic (and cozy mornings by the fire),
---
The Mojo Lab Report: What's Happening Now
& What's On the Way (psst…a Firefly Guild announcement!)
Happening now…
12 Days of Wonder & Joy: This is the fourth year of 12 Days! Yep, it's back for another encore by popular request. What is it? It's a sweet 12-day holiday program of self-care, nourishment, and delight for a merry holiday spirit. Every year I add something new and this year it's a live online gathering for merry-making together (a Holiday Palooza). It all starts on December 10th. Learn more over here and use the coupon code 12daysmagic at registration to receive 15% off the muggle price. (Alumni, I sent out an email to you on Nov. 15th with your special invitation to join us again this year. Let me know if you want me to resend it to you 😉
Wondermaking: Self-Study: The Wondermaking course I co-created with Miss Wondersmith and our creative conspirators artist Amy Won and herbalist Lauren Dodge was received with such delight we decided to offer the material as a self-study course now that the live session has ended. So, if you weren't able to join in when we offered it live, you can still tuck into all the wonder and enchantment. You'll find all the details over here.
On the Way…
First up is a quick update of the Wonder Manifesto ebook for 2020. I'll send out an announcement about it once I have it ready to go. No big additions this year but I'll make a few simple updates to align it with the coming new year. I'd hoped to do an expansion to it (I have reams of notes!) but honestly, between Wondermaking and all the new things I've been working on, it will have to wait for another time. But the original remains highly requested and loved, so I'll make those date revisions and get it out for whoever wants to dig in for crafting their new Wonder Manifesto to guide their 2020 adventures.
And Something New: The Firefly Guild! I've dropped some hints the past few months and posed a few key queries to some of you about a new program I've been scheming about. I'm over the moon excited to announce that it's a go! I've dubbed it the Firefly Guild and it's different from past offerings not only in content but how this new adventure will be delivered to those who join us, the format, and options and benefits for members.The Firefly Guild is a new membership program I'm creating with our community in mind. In fact, community is the whole reason I'm creating the guild! It will be an ongoing (and evolving) private society for lovers of creativity, magic, wonder, mythic arts, and the numinous natural world. There will be multiple options for membership levels that provide different benefits and types (and amounts) of content you can receive on an ongoing basis. This means that you'll be able to choose what best fits your desires, interests, budget, and preferred level of engagement.

There are seasons when our lives are busier or over-burdened and seasons when we have more time and energy available for exploring our interests, pursuing our dreams, and connecting with like-minded others. And so, membership will be offered as a month-to-month subscription giving you the ability to join, cancel, or rejoin at any time and also modify your membership to a higher or lower level as you choose. This gives you more freedom for working within your own rhythms and needs without having to conform to a fixed structure or schedule just to be a part of our guild. Love that! Also at the core of the Firefly Guild is ease – especially ease in access at home and while off on your adventures. More about that soon.

I've received a LOT of insightful feedback from our community this past year that is helping me sculpt what the Firefly Guild will be. For example, many of you shared your deep desire to once again have a central gathering place for our community to stay connected – one where we can hang out together throughout the year, share, and chat. I'm craving this, too! I've dearly missed that regular and ongoing connection with you between classes. So, that too is a part of the larger vision I'm bringing to life for us with the Firefly Guild.

There's also a deep desire in our community, myself included, to continue to explore ways to keep enchantment, wonder, and creativity woven into our day-to-day lives. It's so easy in the bustle of everyday life and the sensory overload (and attention demands) of the modern world online and off to find we're losing our connection with the magic and wonder that surrounds us (and within us), as well as our connection with ourselves, our dreams, our desires, what enchants us, and what helps us thrive and grow.

I've also heard from many of you about how much you would love to have ongoing inspiration and regular access to such things as new tools, new ideas, resources, practices, new directions to explore, rituals, creative magic invitations, community projects, live meetups, and small-bite learning opportunities. Deep dives into classes and big programs are still highly valued, but not always possible at times when your schedules and lives feel overly full. I hear you. The Wonder Club I offered in 2018 (and Seasons of Wonder in 2019, which was based on it) was a first step in that direction – but the Firefly Guild is a different creature altogether, taking us further along that path and into a completely new chapter in our adventures together.

As for the content itself, we'll be exploring some delightful new directions together each month. I'm still finalizing what each of the levels will include in terms of content and benefits. So, stay tuned. I'm working to open the doors to the Firefly Guild very soon!

And yes, of course, I will still be offering classes and other enchantments next year. 🙂 I have several new classes I'll be rolling out in 2020 and I'll be leading Wonder Camp again in the summer. And I have a few other project ideas up my sleeve I'm excited to explore too.
---
Around the Burrow & in the Lab
Work: All told, it's been a full but very rewarding fall season. Lots was on deck with the new Wondermaking course (so much fun!), a major website migration to the new RainMaker Andromeda platform (and troubleshooting said migration for several weeks afterward), getting registration ready to open for 12 Days of Wonder & Joy, leading the fall session of Seasons of Wonder, working with private mentoring clients, and some deep diving into new program and class planning and design. Whew! Yep, that has all kept me pretty busy. But it's been good, really good, to have had such a fruitful and abundant fall.
Listening to: The Harper Hall Trilogy (Dragonsong, Dragonsinger, and Dragondrums) from Anne McCaffrey's Dragonriders of Pern book series. I've adored McCaffrey's world-building, characters, and storytelling for decades – returning to them again and again. But there's something about the harpers that I find especially inspiring and intriguing. And, of course, the Harper Hall is a craft guild, which is spot-on fodder for my Firefly Guild visioning. Listening to the audio versions of the books in front of the fire while I'm sketching has been a treat to warm the cold and dark late autumn mornings. Music-wise, I've been tending towards movie score stations on Pandora, especially The Hobbit station. They're a sweet atmospheric accompaniment to the season.
Watching: The Mandalorian. Oh my, this show. This Star Wars spin-off series is fresh, quirky, original, and fun. Thus far, superhubby and I are hooked. And baby yoda! (I was toast at first sight.)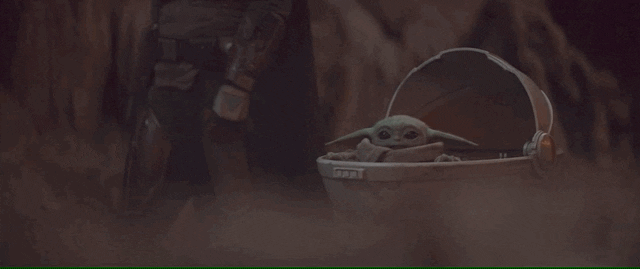 Also Watching: His Dark Materials. I so want this to be good. So far, the jury's out, but we're hanging in there and watching to see where it goes. The HBO series departs heavily from the book and is much grittier (where's the joy that balances the dark we so loved in the books?). But as my friend, Rebecca, said… "But… Pan!" Yes, Pan. He's the spark of joy that remains and is a delight.
Loving: If you missed Stephen Colbert's hoot-worthy LoTR series pitch for a spin-off about Aragorn's twin brother, you must give it a watch. Looks like they had fun with this one 😉
Reading: The Sound of Paper by Julia Cameron. I'm surprised I haven't heard more about this book. I'm halfway through and already consider it to be one of her best, right up there with Walking in This World. I'm also doing some creative "cross-crafting" in my reading and research with Lynda Barry's new Making Comics and some delightfully nerdy RPG books about crafting maps of imaginary worlds (#vicisworldbuildingagain). (Psst…a new novel called The Fragments by Toni Jordan looks really, really good and is now firmly on my reading list.)
Happily Anticipating: Martin Shaw's forthcoming Courting the Wild Twin: Wild Ideas. Also, coming out soon is Natasha Pulley's sequel to The Watchmaker of Filigree Street called The Lost Future of Pepperharrow. I've raved about The Watchmaker before (completely unique and brilliant) and have been breathlessly awaiting a sequel. Soon! Another I have my eye on is Blossoms and Bones: Drawing a Life Back Together by Kim Kranz, the creator of the Wild Unknown Tarot (among other fabulous decks).
Wondering About: Got your hands on the newly "updated and expanded" Simple Abundance by Sarah Ban Breathnach? I'm really curious about it. Like many of you, the original is one of my permanent touchstones, along with Romancing the Ordinary. If you have the new one, I'd love to hear your thoughts about this new version.
---
"Enjoy what you do.
After all, it is the doing
that makes us alive."
Ra Vincent,
artist & production designer
---
Know someone who would enjoy reading this? You'll receive my deep gratitude (and bonus house points) if you'd share it with them.
Not subscribed but would love future Field Notes dispatches delivered straight to your inbox all magical like? Easy to do. Pop over here.
---